Next day delivery
Our next day delivery in Copenhagen. An affordable, reliable alternative to your usual mail delivery service.
20 kr pr. delivery up to 100g
40 kr pr. delivery up to 250g
50 kr pr. delivery up to 2000g
60 kr pr. delivery up to 5kg
80 kr pr. delivery up to 10kg
100 kr pr. delivery up to 20kg
Surcharges:
50 kr pickup fee for orders under 100kr unless there is a fixed agreement or you already have our Mail Collection subscription or Franking Service
+10 kr next day before 12
+40 kr next day before 10
+50 kr next day before 9
+10 kr proof of delivery by mail
+40 kr as recommendation letter
– By-Expressen is a registered mail distribution service.
– Prompt, affordable and reliable next-day delivery within Copenhagen.
– All consignments must be packed in envelopes or boxed in order to be distributed the following day.
Delivery times:
The following day before 12 noon for business addresses and before 6pm for private addresses.
All prices are vat excluded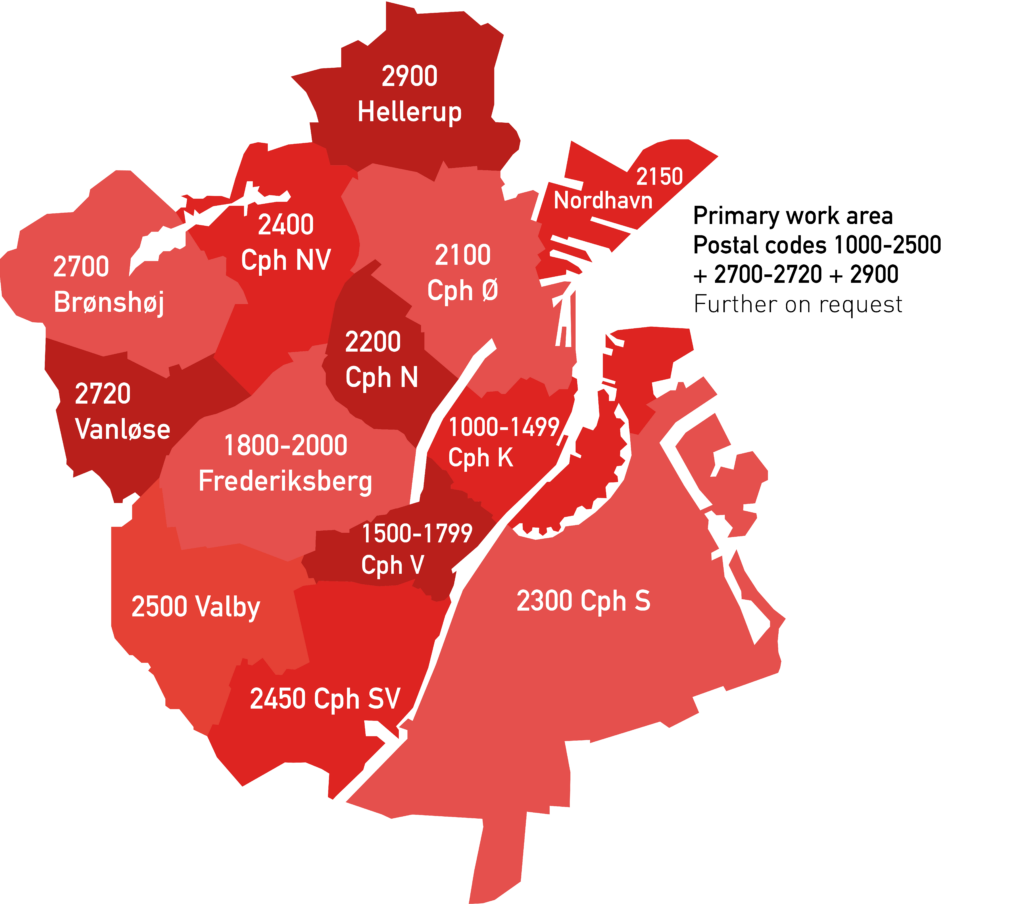 ---