Express
Express delivery is available for anything and guaranteed within 4 hours, 1½ hours or direct based on your needs and timings.
– Quick solutions for any size and type of packages
– Handling of any special task requirements
– Fixed prices on daily time sensitive deliveries
Your express delivery is registered with time, location and recipient name. Digital or physical signature are also available as proof of delivery (POD) if requested, so you can always be sure of your consignment reaching its destination securely.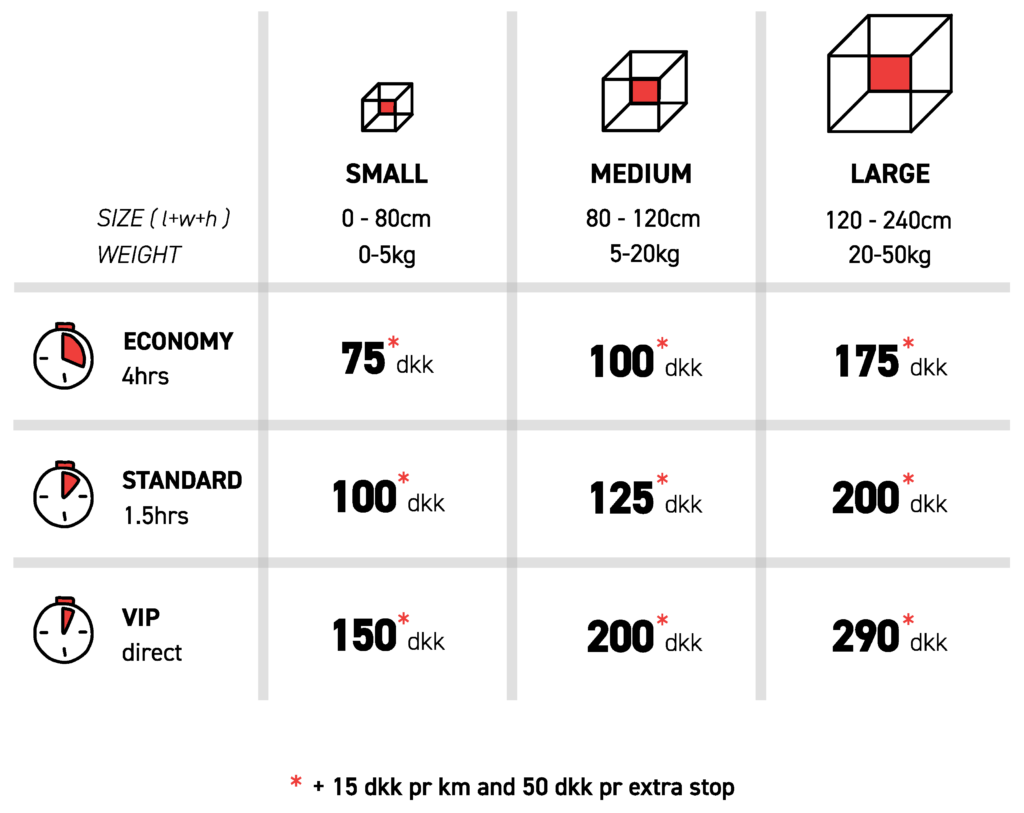 Size is calculated upon pickup according to categories stated above.
Delivery time includes pickup and delivery: ie. a standard delivery will be delivered within 1½ hours of placing an order.
Kilometer tariff is calculated as the shortest bikeable route from pickup point to delivery point.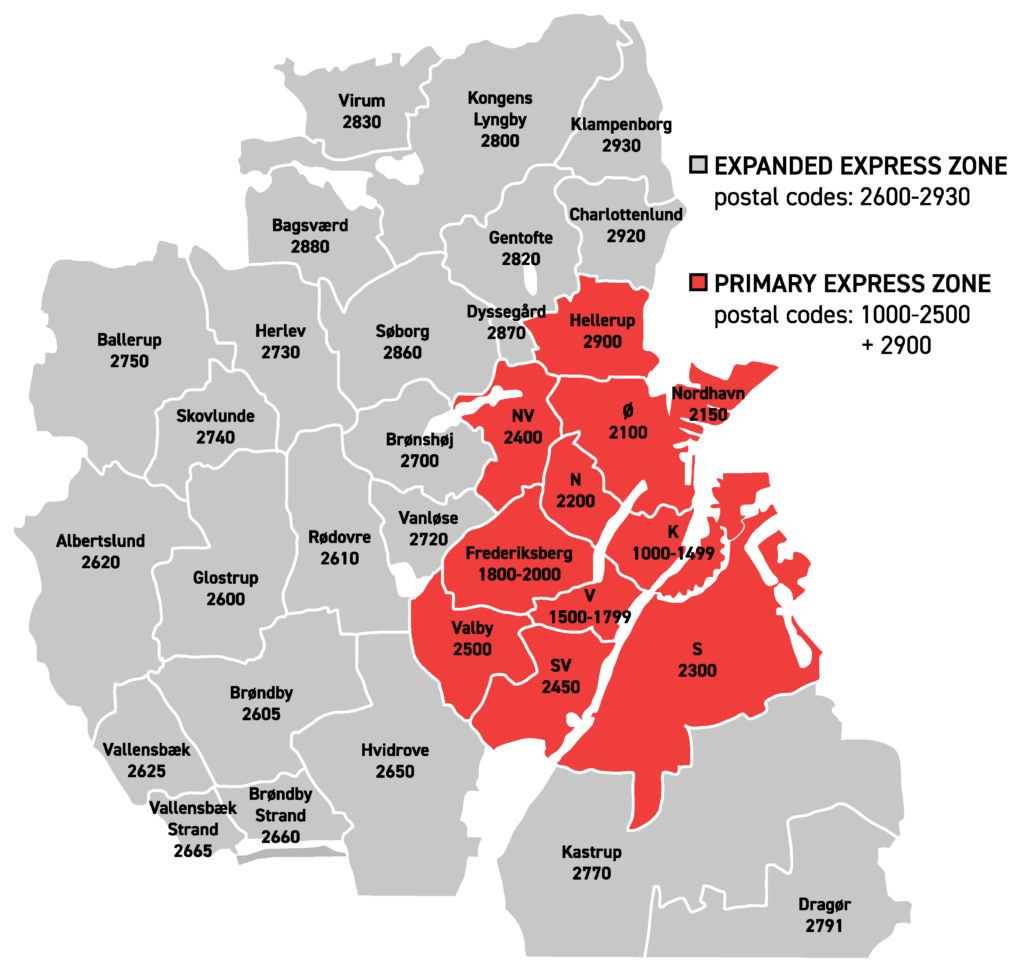 AND WE GO EVEN FURTHER!
Surcharges for express delivery:
7,5 kr per minute waiting time if more than five minutes upon pickup / delivery
 75 kr per second delivery attempt, in case of undeliverable consignment
 75 kr late cancellation fee
+30% (or minimum 50 kr) for deliveries outside core area (see above)
+50% volume surcharge on deliveries over 50kg / more than 4 moving boxes
+30% for any deliveries on Saturdays
+50% surcharge for deliveries outside standard business hours
5% (or minimum 25kr) fee on outlays
All prices are vat excluded
Contact us to order or use our online-chat if you have any questions.
---